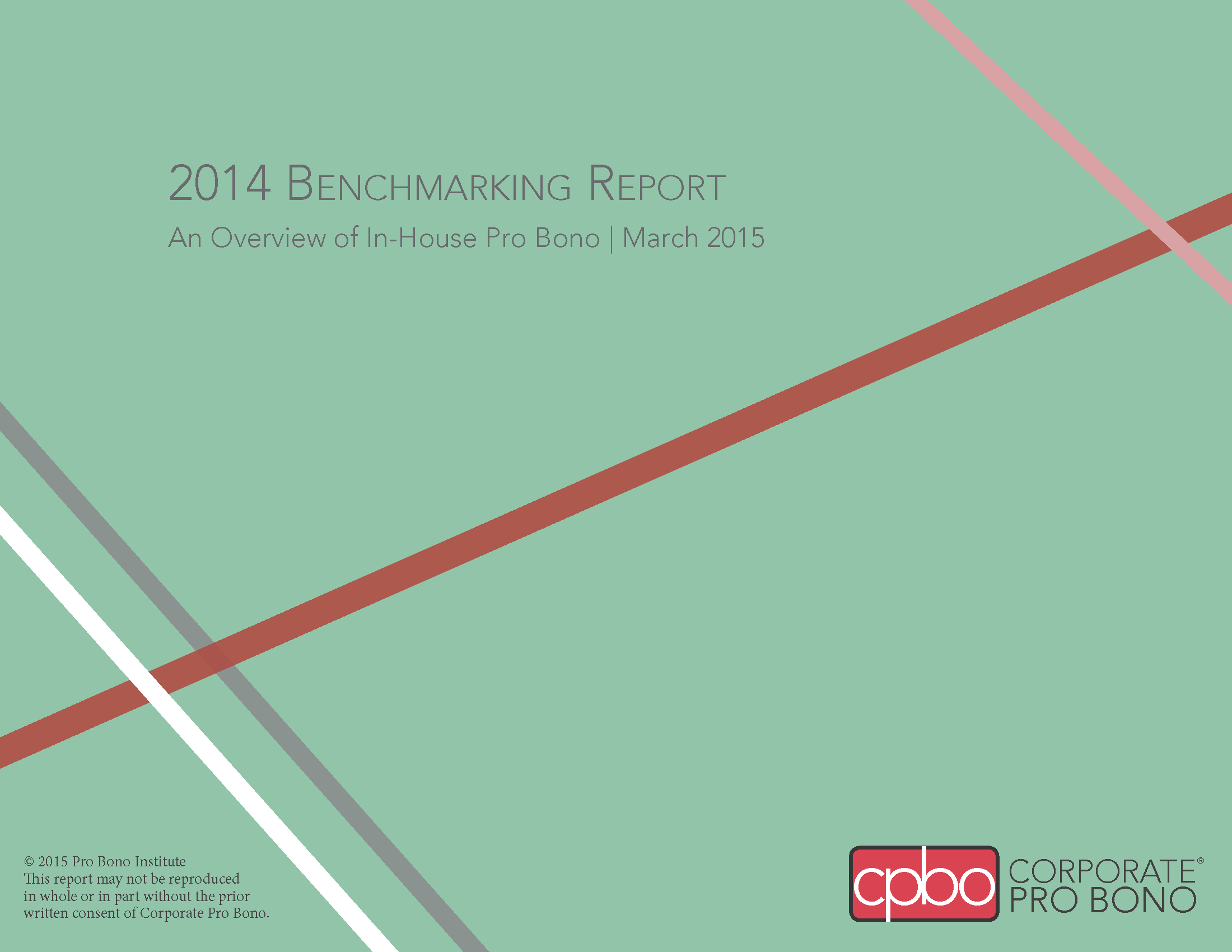 CPBO is pleased to release the 2014 Benchmarking Report: An Overview of In-House Pro Bono. The report provides insight on trends in in-house pro bono, enabling legal departments and other interested stakeholders to evaluate and track developments in in-house pro bono. 
CPBO welcomes eight new signatories to the Corporate Pro Bono Challenge® initiative, bringing the total to 141. CPBO congratulates the following legal departments on joining the CPBO Challenge® initiative:
Assurant, Inc.
Entergy Corporation
Factset Research Systems, Inc.
The PNC Financial Services Group, Inc.
Qualcomm Incorporated
salesforce.com, inc.
Towers Watson & Co.
Yahoo! Inc.
For a list of all CPBO Challenge® signatories or more information on joining the CPBO Challenge® initiative, please click here.

Congratulations to William J. Casazza and Aetna Inc. on receiving the 2015 Laurie D. Zelon Pro Bono Award for their exemplary pro bono service! Aetna's accomplishments and commitment to pro bono were celebrated at PBI's 2015 Annual Conference Reception on March 5 at the Hall of Flags at the U.S. Chamber of Commerce.
Read the press release here
May 11, 2015
McDonald's Corporation is honored by the National Law Journal as being Chicago Legal Department of the Year for Pro Bono. In 2014, more than 50 percent of its U.S.-based lawyers participated in pro bono.
Read More...
May 7, 2015
In partnership with outside law firms, in-house pro bono continues to grow in Australia.
Read More...