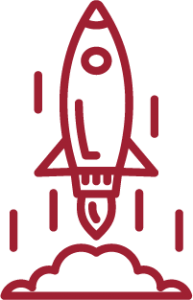 CPBO can help to determine the needs and interests of your legal department and community and tailor a pro bono program that is right for you – there is no need to reinvent the wheel. Specifically, CPBO offers:
To learn more about CPBO, check out our Who We Are, What We Do infographic.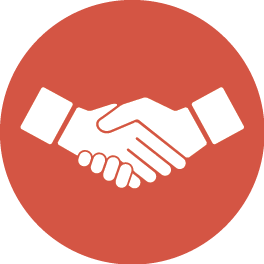 The Microsoft Pro Bono Program and the Corporate Pro Bono (CPBO®) project of Pro Bono Institute co-created this Pro Bono Maturity Model as a tool for other corporate, in-house pro bono programs to assess the evolution of their pro bono efforts and to provide a framework for identifying specific opportunities for growth and development.
We are pleased to share this resource with other legal departments and hope it will inspire the planning and evolution of more in-house pro bono programs.
Corporate Pro Bono (CPBO), the in-house project of Pro Bono Institute, would like to invite your legal department to join the 191 legal departments who have declared their commitment to support access to justice by becoming a signatory to the Corporate Pro Bono Challenge® initiative.

The CPBO Challenge® initiative sets the industry benchmark for in-house pro bono participation. It encourages and promotes pro bono service throughout a company's legal department using a metric that is both easy to track and meaningful to in-house departments – the aspirational goal of at least 50 percent pro bono participation by attorneys and legal staff.
To learn more about the Challenge, please review the FAQs and sign-up form or email us at cpbo@proboninst.org.
November 27, 2023
Law.com November 27, 2023 Now in its 20th year, the Microsoft Corporate, External & Legal Affairs department's Pro Bono Program has donated about 60,000 pro bono hours. Among the program's signature initiatives is Kids in Need of Defense (KIND, a legal services organization Microsoft co-founded in 2008 with the goal of ensuring that no child […]
Read More...
July 17, 2023
3BL CSRwire July 17, 2023 Truist's legal teammates collaborate with law firms and nonprofits to lead license restoration clinics. With partner Kilpatrick Townsend & Stockton LLP, for example, Truist volunteers have helped nearly 300 people develop driver's license restoration plans. Read more…
Read More...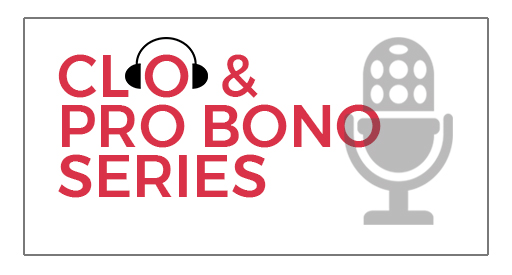 Tune into Pro Bono Institute's newest podcast "CLO and Pro Bono Series" and listen to chief legal officers of Corporate Pro Bono Challenge® signatories discuss the pro bono efforts at their departments and how they are working to improve access to justice.