Due to the economic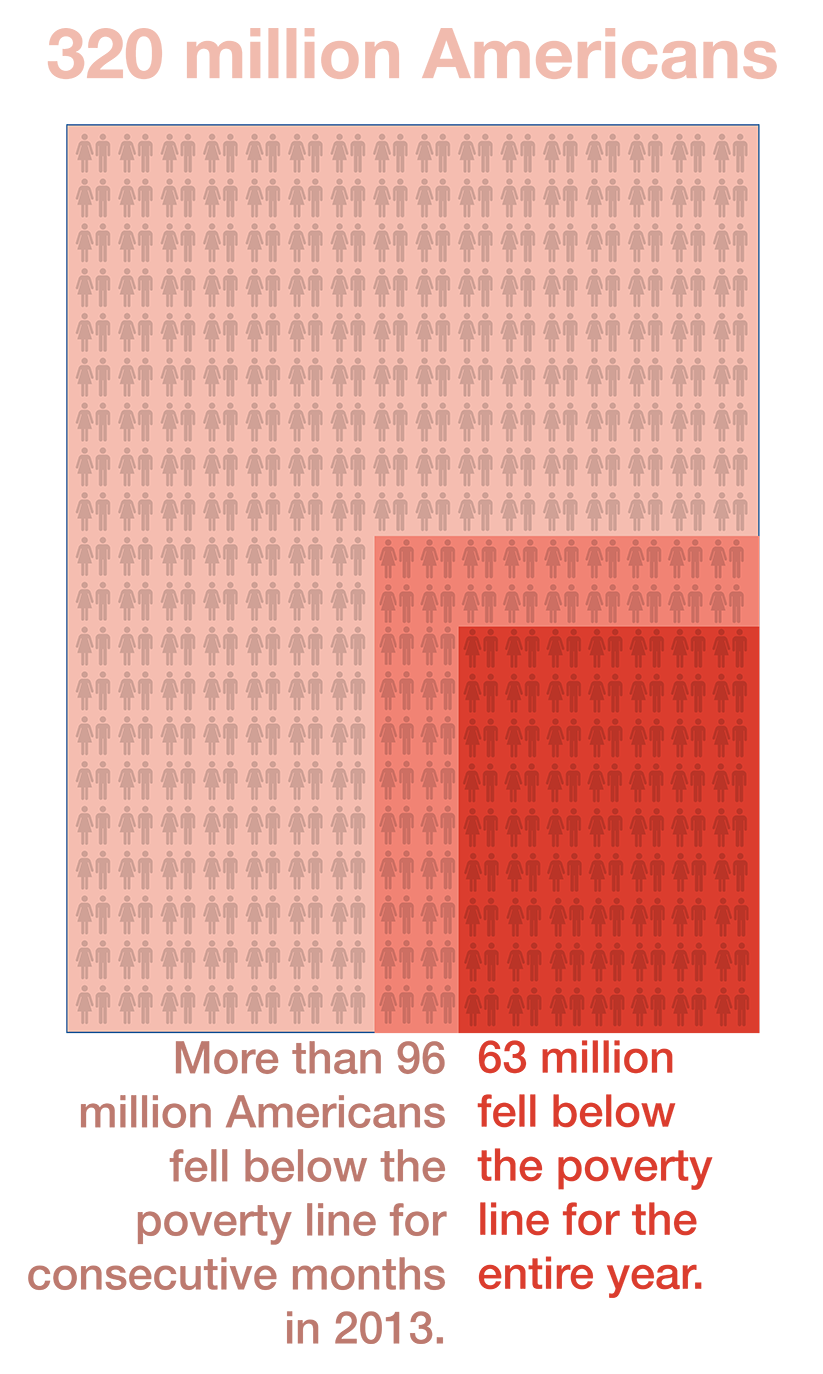 downturn, and subsequent increase in poverty, the demand for legal assistance is near an all-time high. Ninety-six million people – more than 30% of Americans – qualified at some point in 2013 for aid from the Legal Services Corporation (LSC), a publicly funded nonprofit that seeks to ensure equal justice by providing civil legal assistance to those who cannot afford it.[1] Of the 96 million people who qualified in 2013, 63.6 million – one in five Americans – fell under the LSC services threshold (125% of the poverty line: $14,363 for an individual and $29,438 for a family of four) for the entire year.[2]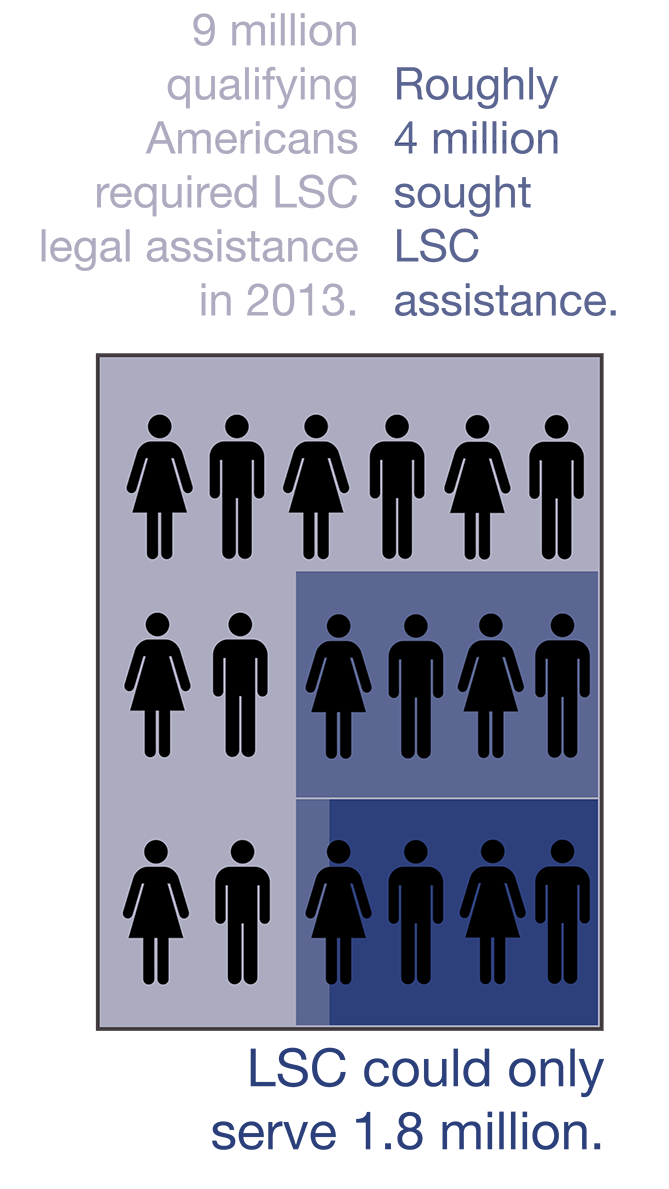 LSC-funded programs were able to assist 1.8 million people in 2013, but a substantial gap in justice persists.[3] Roughly half of the people who apply for LSC-funded legal aid are turned away, and many needing assistance never
seek out legal aid.[4] Estimates indicate that less than 20% of low-income Americans' legal needs are being met.[5] This demand is unlikely to decline.
However, despite enormous demand for legal assistance, LSC's budget has dropped 10% since 2010.[6] LSC's current budget of $375 million is less than half as much as it was in 1979, when the budget was the equivalent of more than $880 million in today's money.[7] Although non-LSC funding reached a high of $542 million in 2013, the total funding still has not reached the level it was at in 2010.[8]
While advocates continue to appeal for i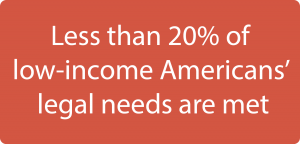 ncreased funding for legal services, they also seek other avenues to bridge this gap. Corporate Pro Bono (CPBO), LSC, and others have worked to grow pro bono legal services. These efforts have led to steady gains in pro bono participation. LSC reported 10.7% of all cases closed in 2014 being attributed to pro bono work as compared to 10.4% in 2013 and 9.9% in 2012.[9] Although these gains are important, they are not enough.
For more information on how to support access to justice initiatives to reduce the justice gap, or for assistance on starting a pro bono program, contact CPBO.
[2] Minow & Browne, supra note 1.
[3] 2016 Budget Request, supra note 3, 3.
[4] Alan Houseman, The Justice Gap: Civil Legal Assistance Today and Tomorrow, Ctr. for Am. Progress Doing What Works Rep. June 2011, 21 (2011), https://cdn.americanprogress.org/wp-content/uploads/issues/2011/06/pdf/prose_all.pdf [hereinafter Houseman, The Justice Gap].
[5] Houseman, The Justice Gap, supra note 11, 21.

[6] Compare Legal Servs. Corp., 2013 Legal Servs. Corp. By the Numbers: The Data Underlying Legal Aid Programs, 3 (2013), http://www.lsc.gov/sites/default/files/LSC/LSC2013BTN.pdf [hereinafter By the Numbers] ($420 million appropriated for 2010) with 2016 Budget Request, supra note 3, 1 ($375 million appropriated for 2015, representing a 10.8% reduction).
[7] By the Numbers, supra note 4, 3.
[8] By the Numbers, supra note 4, 5; James J. Sandman, President, ex officio, Legal Servs. Corp., Address at the Legal Servs. Corp. Board Meeting, (Apr. 14, 2015) transcribed in Legal Servs. Corp., Meeting of the Board of Directors, April 14, 2015, 35 (2015),http://www.lsc.gov/sites/default/files/LSC/pdfs/
April%2014%2C%202015%20Board%20of%20Directors.pdf [hereinafter Sandman Address].